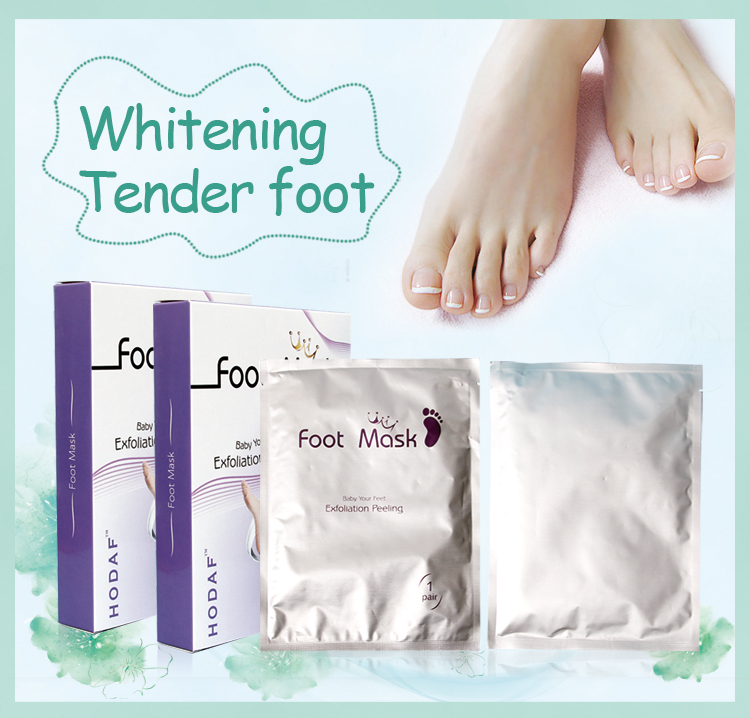 This product can effectively remove the callus of the foot,and tender the skin of foot.
[Use cycle]
It is recommended to use it once in three months, 5-7 days after the general use begins peeling, 1-2 weeks peeling, please be patient, do not tear; use
Once you can solve the problem of dead skin;
Because each person's foot keratotic distribution location, thickness, how many different, so the number of peeling, the speed varies from person to person, and some large pieces
Leather, some small pieces of skin, these are all normal;
[Precautions]
1, pregnant or lactating, skin injury, wounds or swelling, inflammation and other anomalies may not use this product; sensitive skin with caution;
2, to start if there is a slight tingling, itchy, dry hair, wrinkles and other discomfort, is a normal phenomenon;
3, peeling process, do not use hand tear, otherwise it will take away the soft skin,
4, the skin is not suitable for use during the process, please suspend use;
5, stored in a cool dry place and children can not touch the place;
6, please use immediately after opening.
[Storage] Should be placed in a dry, dark place to save.
[Shelf life] 2 years
[Executive Standard] Q / 23HDHF 05-2015
[Manufacturer] Hebei Houde Han Fang Medical Devices Co., Ltd.