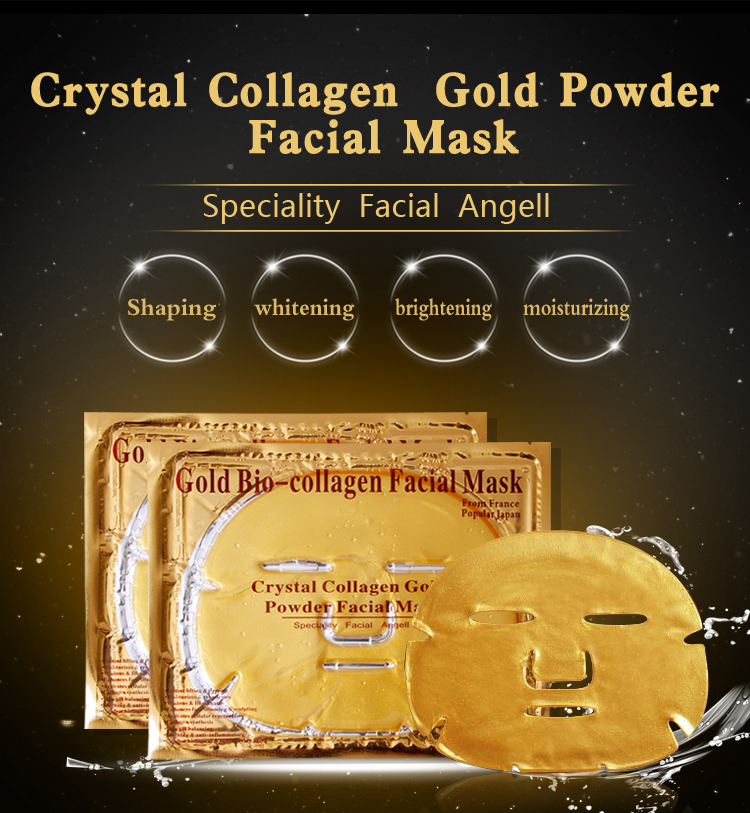 Choose quality Gold Powder Facial mask with perfect Nourishing pure gold powder can help active useful ingredient absorb by skin.It will make your skin look younger, Anti-wrinkle, elastic, bright and relieve you from stress.
This product replenishes skin moisture, softens the cuticle, makes the skin soft, natural light and elastic.
The main components
Glycerin, sodium polyacrylate, dihydroxyaluminum aminoacetate, tartaric acid, water, DMDM hydantoin, hyaluronic acid, aloe vera extract,
rose(ROSA RUGOSA) flower extract, nicotinamide.