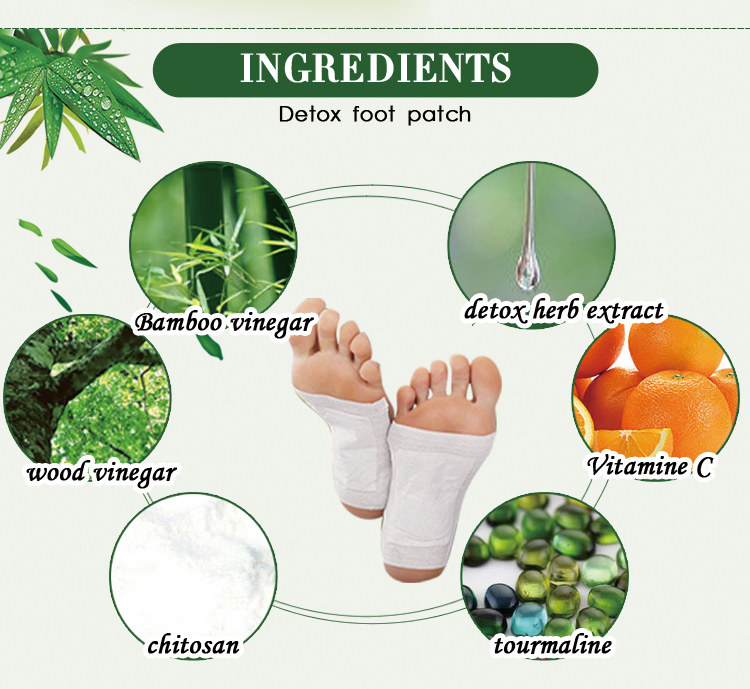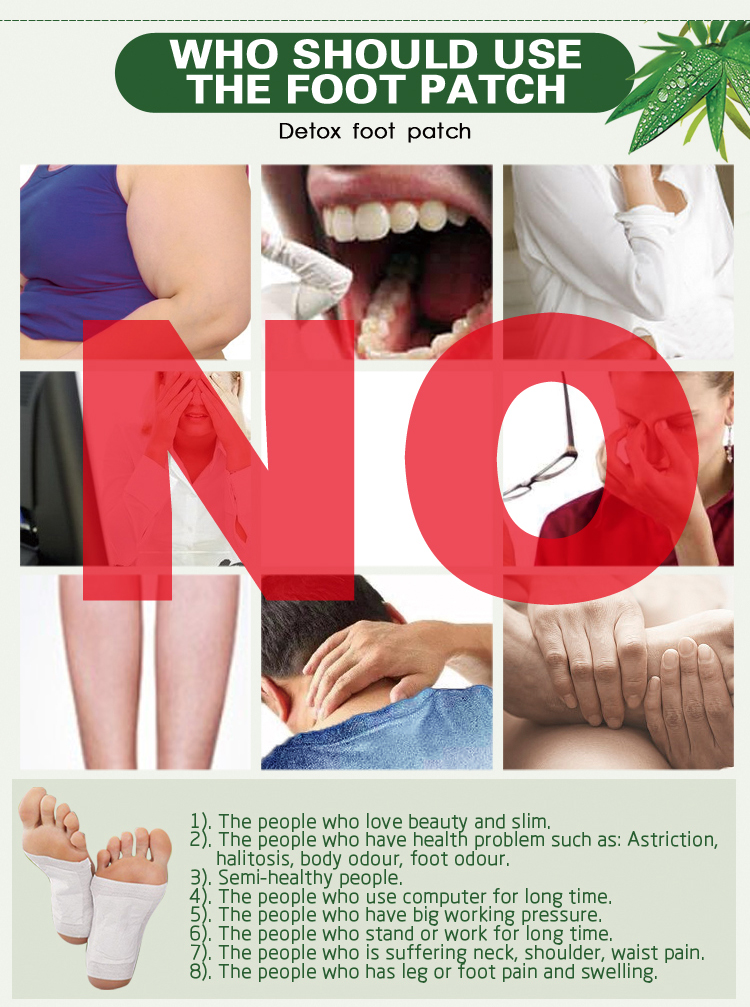 Working principle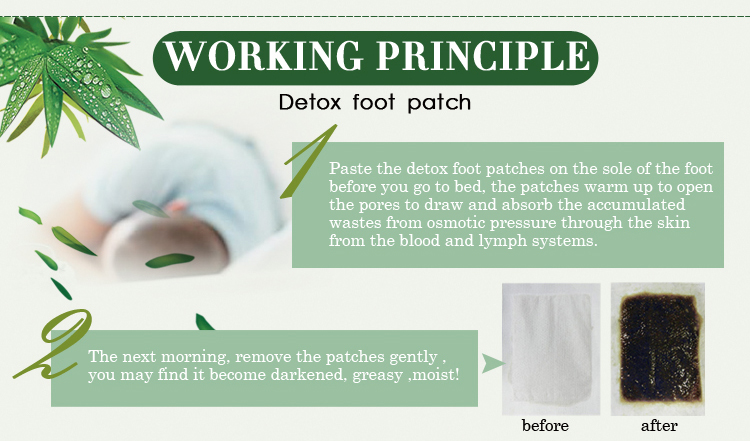 Notice for use
1). For external use only, use only as directed;
2). Please keep your feet dry when using;
3). Patches which are not used should be sealed in the plastic bag;
4). Avoid contact with eyes and mucous membranes;
5). Do not apply to wounds or damaged skin;
6). If pregnant or breast-feeding, ask a health professional before use;
7). Stop using and ask doctor if excessive redness or irritation is present;
8). Store in a cool and dry place, away from direct sunlight and high temperature.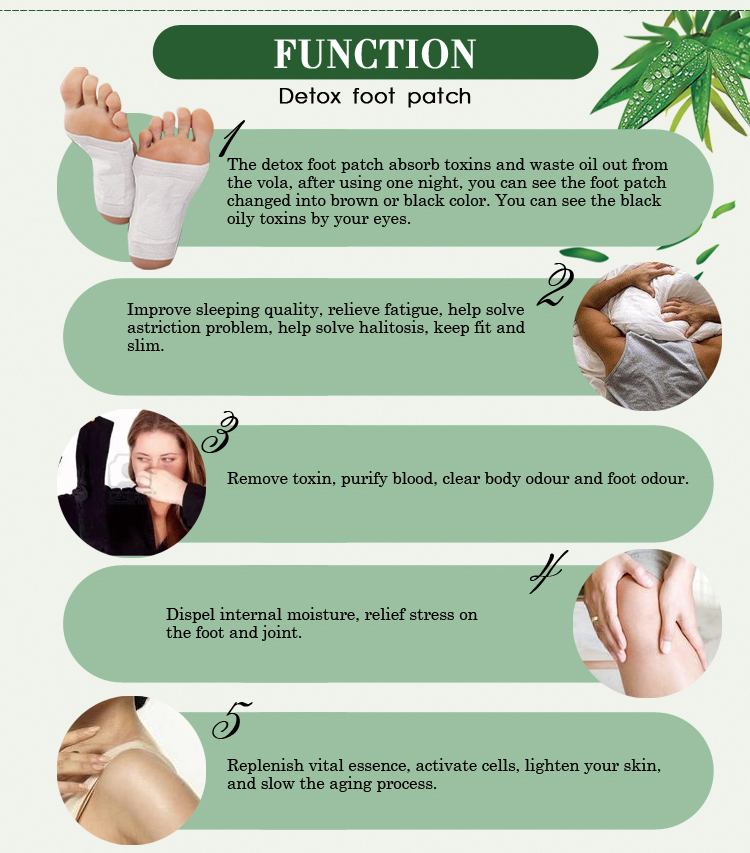 1). Detox foot patch, used 100% natural herbs. When you apply the detox foot patch onto the acupuncture points which on the sole of foot, it will speed up the moves of the intestinal, enhance the metabolism, dispel the toxin and moisture which were stored in your body.
2). The detox foot patch absorb toxins and waste oil out from the vola, after using one night, you can see the foot patch changed into brown or black color. You can see the black oily toxins by your eyes!
3). Improve sleeping quality, relieve fatigue, help solve astriction problem, help solve halitosis, keep fit and slim.
4). Remove toxin, purify blood, clear body odour and foot odour.
5). Dispel internal moisture, relive stress on the foot and joint.
6). Replenish vital essence, activate cells, lighten your skin, and slow the aging process.
How to use?
product size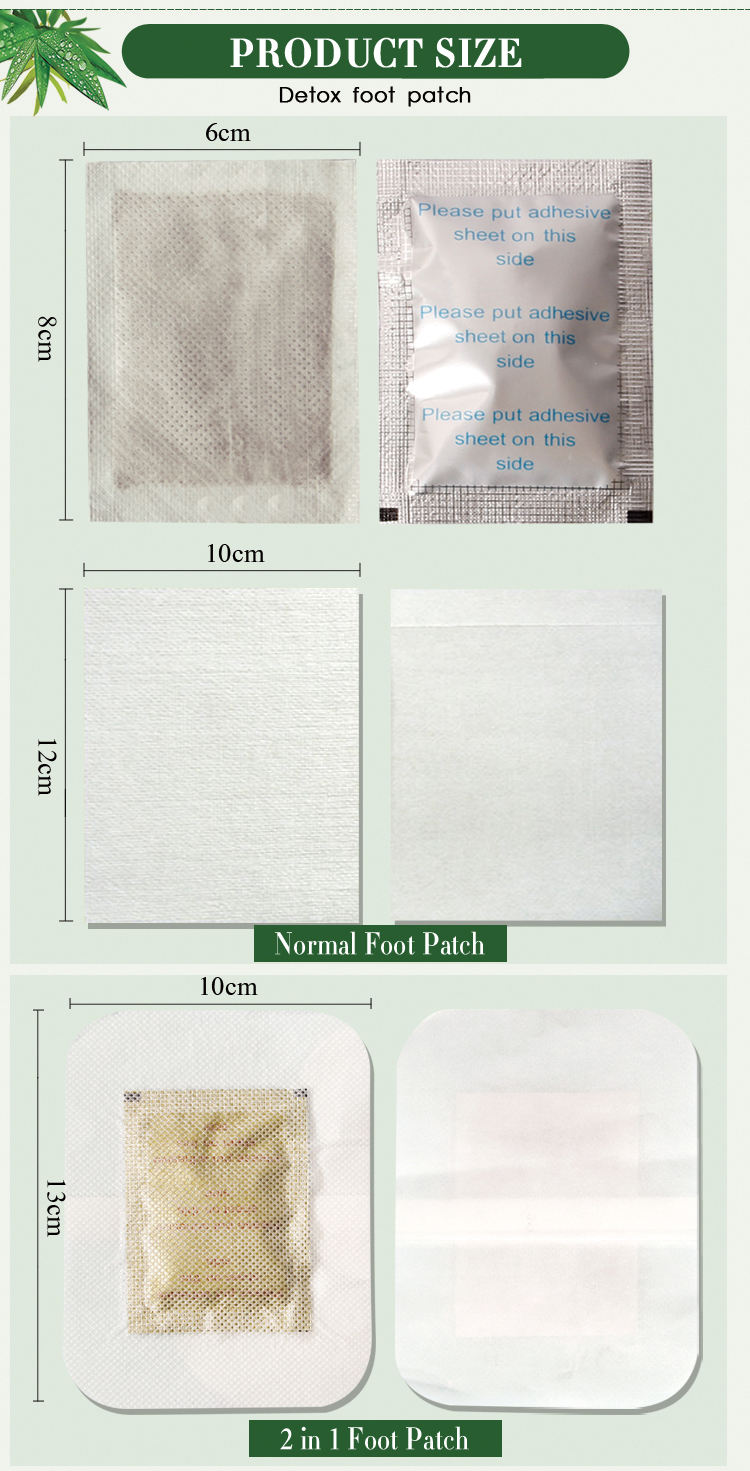 product cotegories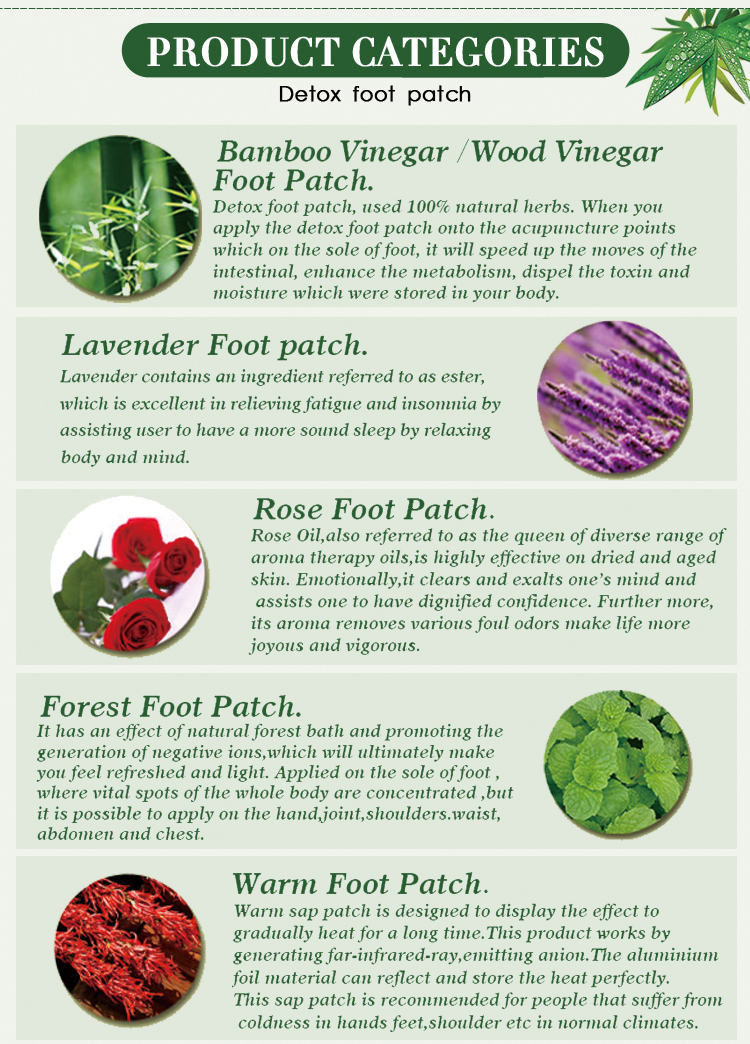 Suitable
1). The people who love beauty and slim
2). The people who have health problem such as: Astriction, halitosis, body odour, foot odour.
3). Semi-healthy people.
4). The people who use computer for long time
5). The people who have big working pressure
6). The people who stand or work for long time
7). The people who is suffering neck, shoulder, waist pain
8). The people who has leg or foot pain and swelling
Cautions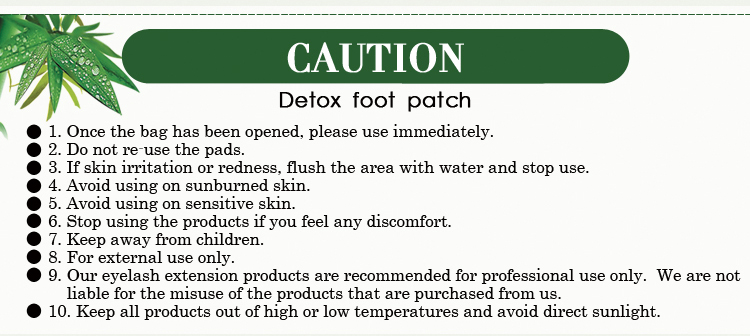 Packaging