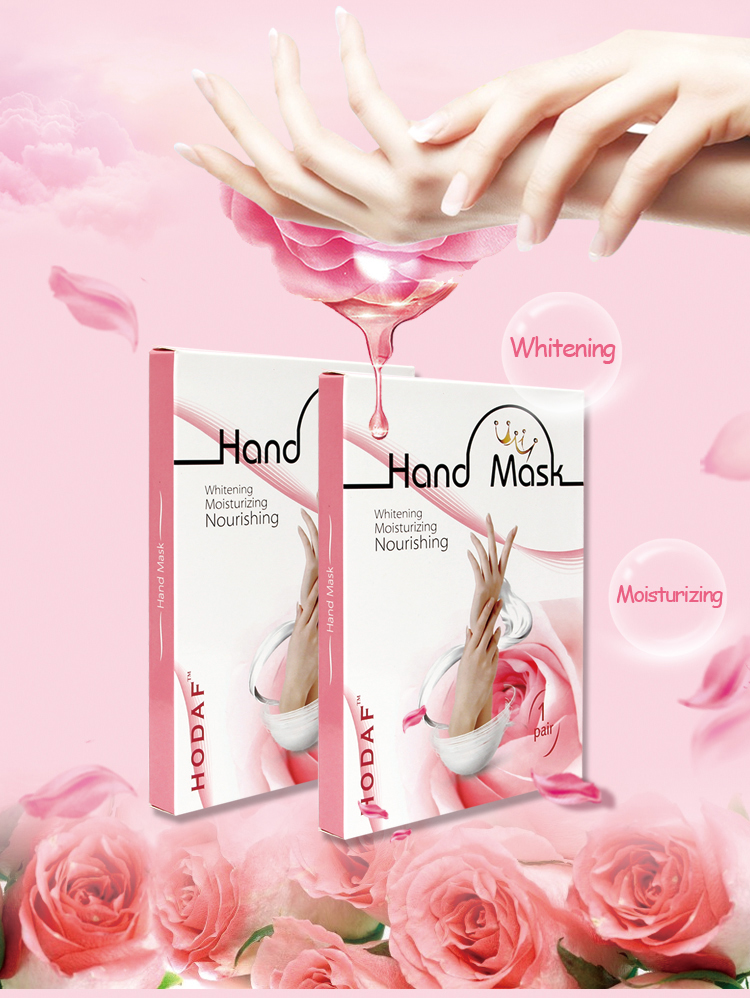 This kind of Hand Mask Hot Selling High Moisture Hand Whitening Mask
contains sheep placenta essence, can provide hand skin with adequate nutrients
and moisture effectively, hydrating and moisturizing, antioxidant, prevent the
skin of rough, make hands soft, moist. At the same time, it helps moisturizing
and repair skin.

[Precautions ]
Skin wounds, swelling, itching, inflammation and other anomalies, do not use; sensitive skin with caution; the skin is not suitable for use during use
Please stop using; put in a dry and ventilated place, to avoid contact with children; open as soon as possible after use.