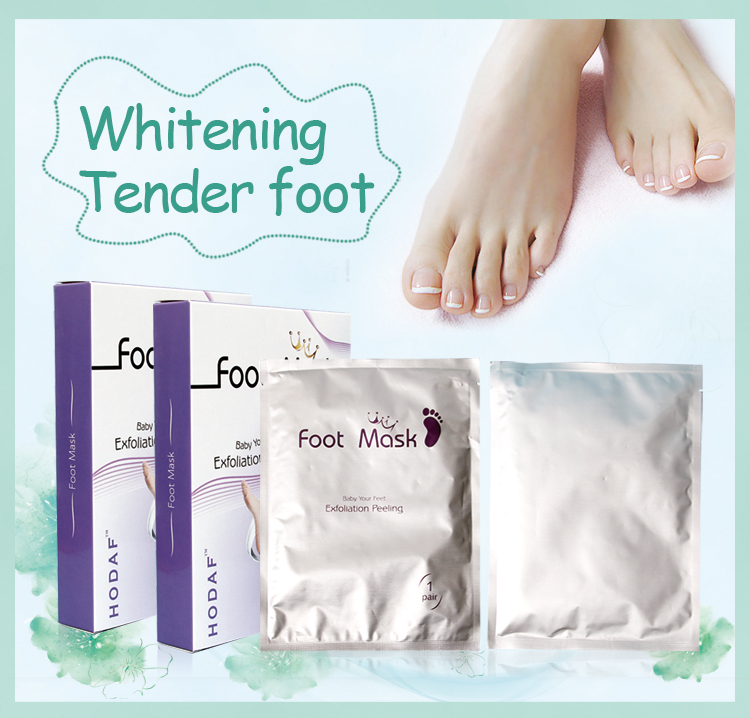 China Skin Peeling Foot Mask manufacturer, choose the high quality Foot Skin Mask, Beauty Skin Peeling Foot Mask, Skin Care Peeling Foot Mask, etc.
[Structure and composition]
Exfoliating foot membrane mainly by the essence of fluid, the composition of the foot protection film.
The main components
Rose oil, deionized water, hyaluronic acid, citric acid, ethanol, glycerol.
[Benefits]
Deep moisturizing and dry rough skin, soften the cuticle, to help the aging dead skin shedding effectively improve the foot skin dry, rough and so on,
Make feet more clean and fresh, healthy and energetic.