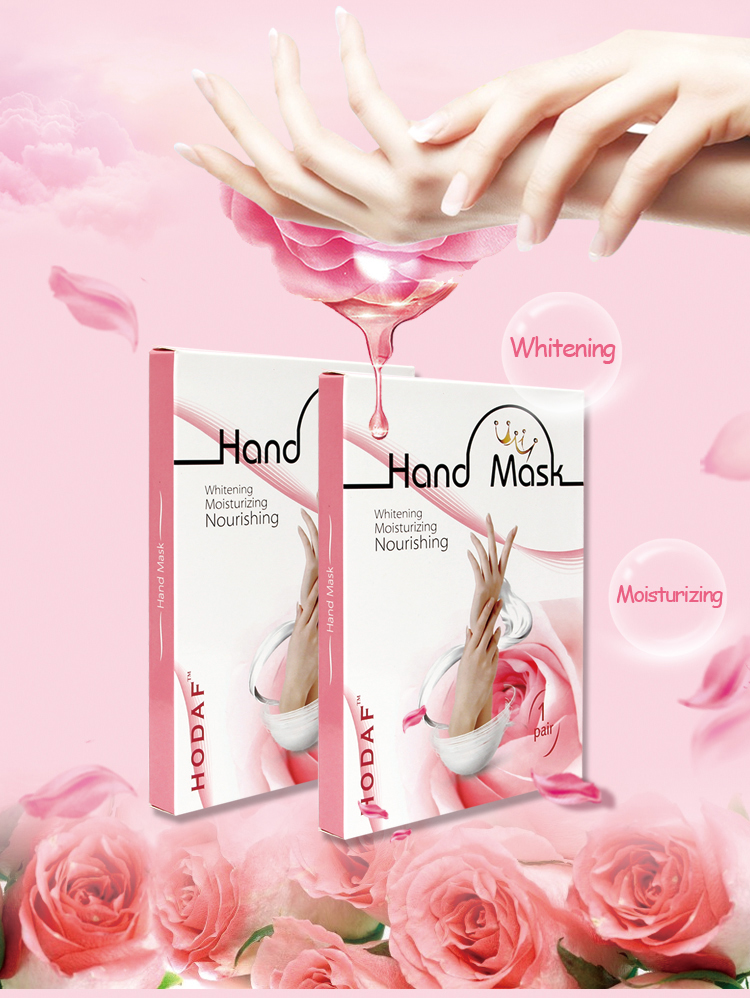 This kind of Hand Mask Hot Selling High Moisture Hand Whitening Mask
contains sheep placenta essence, can provide hand skin with adequate nutrients
and moisture effectively, hydrating and moisturizing, antioxidant, prevent the
skin of rough, make hands soft, moist.

Deeply moisturizes the skin, eliminating dry cracks; moisturizing; repair damaged skin, restore healthy luster.
The main components
Water, glycerin, propylene glycol, trehalose, TREMELLA FUCIFORMIS extract, Opuntia DILLEN II,
Extract, hyaluronic acid, triethanolamine, tocopherol (vitamin E), jojoba fat, hydroxyethylcellulose, DMDM hydantoin.